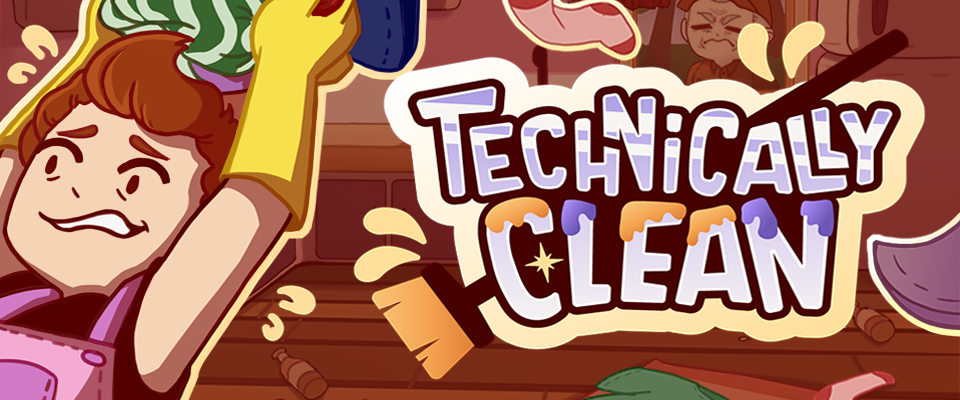 Technically Clean
A downloadable game for Windows
Part of Future Games 2021 fall term game project 2

You had a party last night, with only two minutes left until your parents come home, can you clean the place in time?
Technically Clean is a challenging, fast paced, arcadey puzzle game. There is a way to clean and a way to make things look clean, this game is about both. Find the best way to Technically Clean and reach the highest score. This gameplay is well supported by our lighthearted fun style, animation, UI & sound design.
The game is built by Team 16 in a 4-week game project at Futuregames, with a dev team of 13 consisting of Artists, Designers, Programmers, Quality Assurance and a Project manager. We were tasked with making a game around the theme "Cleaning checklist" so we took inspiration from the chaotic and lighthearted game Overcooked. The target audience is 15+ but it would go lower if the narrative did not feature a party.
As a team we are very content with our game, and it is thanks to our great teamwork, building the game from a small scope and finding a sweet spot where the team's strengths are best used.
List the members:
Oskar Nilsson
Lowe Karlsson
Emma Österlund
Hektor Andreasson
Viggo Spele
Ricky Hedman
Install instructions
1. Download the game

2. Open "Technically-Clean.exe"
3. Choose installation location
4. Click "next" & "finish"
5. Play!
Download
Download
Technically Clean - Setup.exe
107 MB