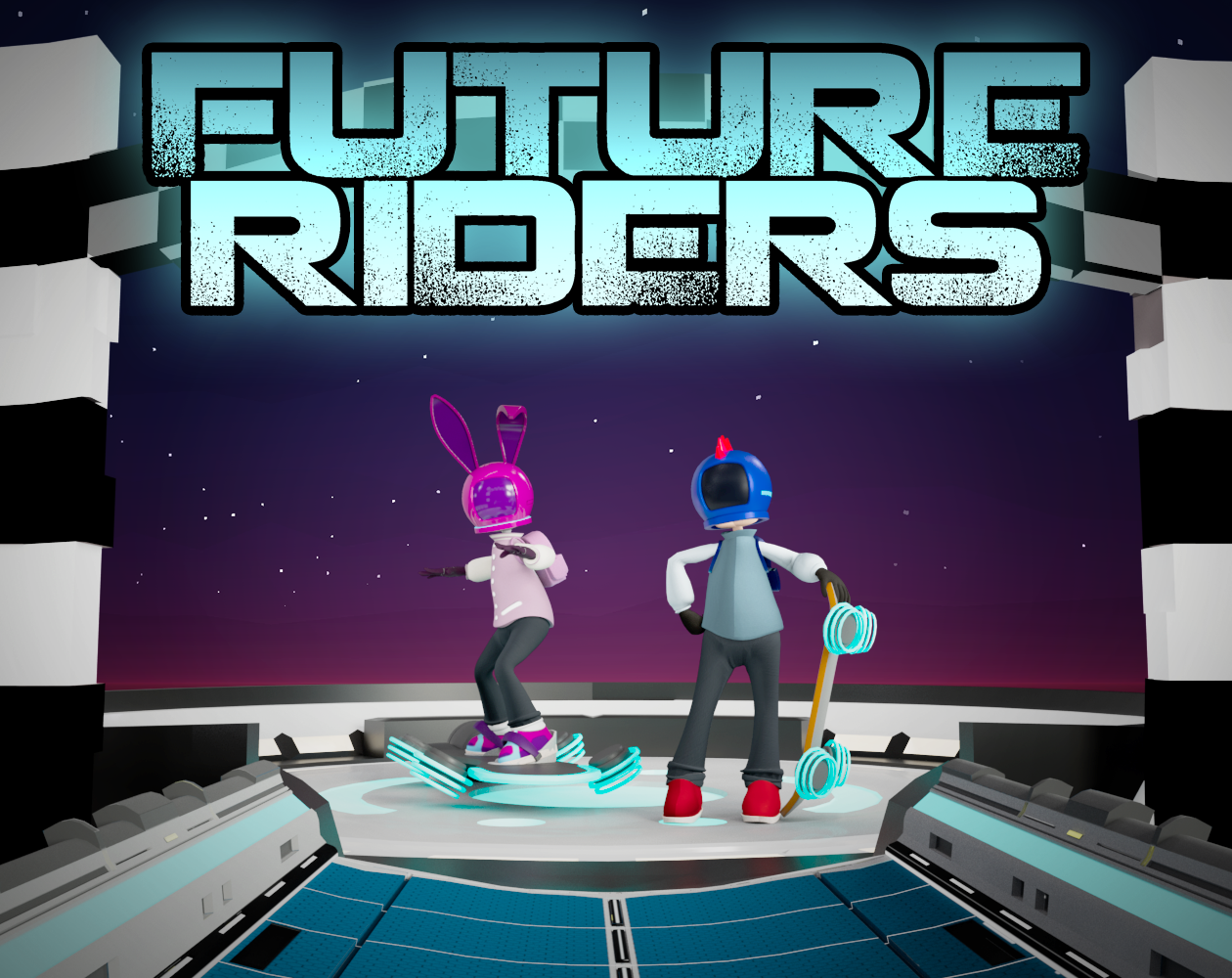 Future Riders
Future Riders
Future Riders is a 2-Players competitive Action Rhythm game where you play as a Future Rider that is trying to defeat their opponent in a high-score challenge. You will avoid obstacles by jumping over or dodging them while trying to get more speed in the boosting tunnels.
The game was created during a two-week game project at Futuregames, involving a 10-developer team consisting of programmers, artists and designers.
Futuregames and Tekniska Museet tasked us with creating a game that fitted the theme "Future Mobility" for a 10-12-year-old audience. This project was exhibited at Tekniska Museet as part of the "Zero City" exhibition.
This game taught our group the importance of communication between ourselves and that scoping down is a reasonable decision when in a really tight timeframe. We also valued feedback from every player and we improved our game for the second week based on that.
We are pleased that so many of them took an interest in our game, which they occasionally may have found as challenging as intended. They were fantastic at suggesting to us how to make things easier to understand and which aspects of the game were the most enjoyable to play and why!

Controls
This game was intended to be played with a single Xbox Adaptive Controller, but can also be played using a keyboard.
Player One:
Button South / a: Tap to jump, hold to crouch.
Player Two:
Button East / d: Tap to jump, hold to crouch.

Credits
Artists:
Valeriya Jasim,
Simone van der Merwe,
Oskar Temin.

Designers:
Fredrik Askebris,
Vincenzo Catano,
Corentin Haot,
Christian Rosén (Project Leader),
Simon Wikström.
Programmers:
Joe Binns,
Carl Lindstedt.